On How To Build An Environmentally Sustainable Company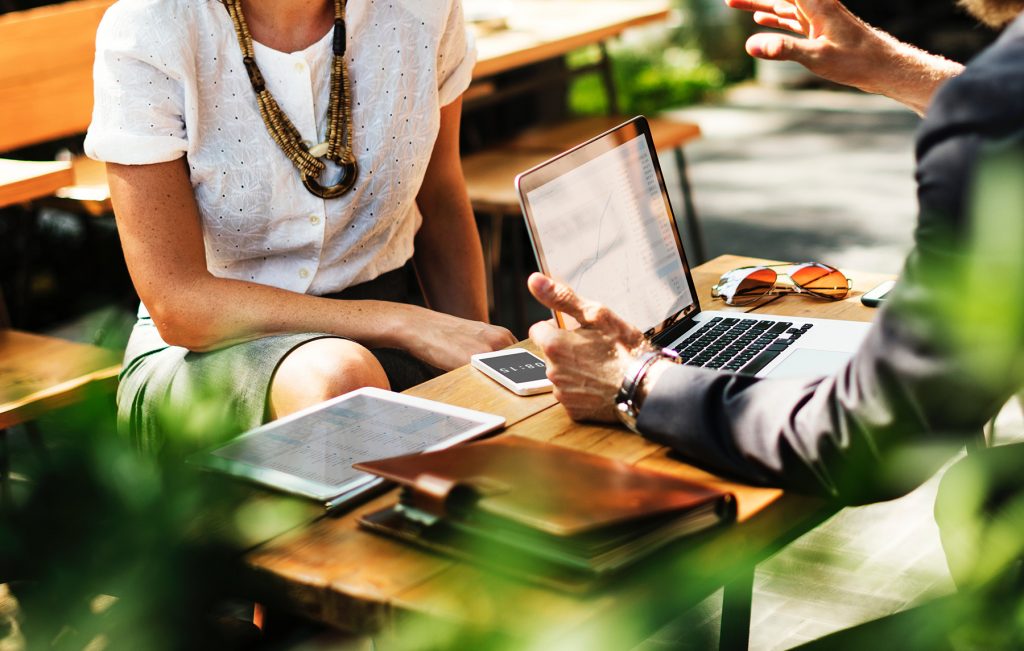 It is no secret that environmental issues plague our world. The negative effects of air emissions, marine pollution, deforestation and more have been significant. A study conducted by HP and Planet Ark before this year revealed that 91 percent of Australian consumers are concerned about the environment and sustainability. There is a need to adopt sustainable approaches towards running a business. One such thing can be simply by choosing to use renewable energy.
This concern is reflected not just in the changing ways customers interact with the environment but in their shifting spending habits. Consumers are prepared to invest more money if a new business is environmentally sustainable.
A lot of companies are now showing the world that it is not that hard to take the first necessary steps to be better companies.
Basic Bananas is a company that has made sensible choices in attaining sustainability. The brand's co-founder was sitting on her surfboard a couple of years back when she saw all kinds of plastics floating in the ocean. She later explained that she chose to do something about it.
Basic Bananas makes sure that its company does its very best to act sustainably. One recent example of such efforts is to make sure that Nespresso capsules that are usually being thrown in the trash are recycled.
Monthly, Basic Bananas has a "plastic free day", in which there's a zero-plastic policy, including containers and coffee cups. It also organises an annual beach clean up between the team, clients and local community.
It has also been stated that the team at Basic Bananas enjoy the campaigns and felt like they are a part of an organisation that cares. On the other end, their customers receive a free pouch made of canvas with a tag that encourages them to stop using plastic bags. The response, as it has been expressed, has been very positive.
In another business, the CEO of ParcelPoint, states if his business can make incremental changes over the years to have a positive effect, it will. He stated that in some instances, more environmentally friendly options are a bit more costly, while others are more economical or do not have any differences in costs with their regular counterparts.
Said CEO stated that based on how he sees it, the cost in helping to conserve the environment outweighs a few added cost here and there.
The company is passionate about environmental sustainability, and it assesses its processes throughout the entire year. Lately, it switched over to recycled toilet paper, supplied by Who Gives a Crap, a company based in Melbourne.
It also moved its electricity supply to Powershop, a sustainable provider that sells 100 percent carbon-neutral energy.
In addition to that, as it has been said, Powershop runs amazing community-based renewable energy projects that not only impacts its surrounding vicinity, but also individuals across Australia. This includes two wind farms in South Australia as well as Victoria.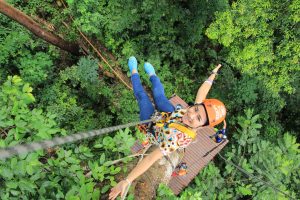 The Live Wire Park in Victoria is an adventure park that is designed to integrate with its environment. In the park, visitors are discouraged from bringing plastic containers from outside and to eat from the establishment provided inside the park. 
The park boasts a half kilometre zip ride with a breathtaking view and the chance to zipline amongst the treetop near Victoria's famed Great Ocean Road, the first of its kind in its immediate area. The park itself is powered by using renewable energy that is derived from solar. Water in the site is collected, processed and recycled to optimise the use of natural resources.
The managing Director at Crowd Media has stated that when starting the company five years back, the team did so using a sustainable model. They have adopted practical methods for tackling environmental impact through processes and systems.
As a paper-free business, it does everything online. It buys eco-friendly cleaning products and utilizes recycled books, cups, and cutlery.
The director added that they wanted to be able to pave the way and do business as transparent as possible. Their employees are educated on sustainability on a regular basis, and although such practice can be complicated, the long term effect of not doing so can be catastrophic. They embarked on an adventure and created a shockwave that leaves a way for other businesses to follow suit.
One of the best approaches to implement these practices is from the beginning. Make sure everyone on board shares the same values, and embed these into the culture of the company.
After much study, Paperlust board of directors decided earlier this year to overlook single-use plastic and instead incorporate die-cut paper that acts as a protected, 3D honeycomb structure to shield stationery.
The company has previously used biodegradable bubble wrap, but the product was single-use and not able to recycle. They eliminated the need for such components overnight, and utilize completely recyclable packaging for their recyclable product.
One the directors added that what may initially be perceived as being environmentally sustainable might not be the case when you dig down to how they are being processed. By the steps that this company has taken, however, it has been proven that it is quite easy to create change. It is merely an issue of being able to revise how the company do their things and having a good look at it from a bigger standpoint, critically.