How To Start A Spa Business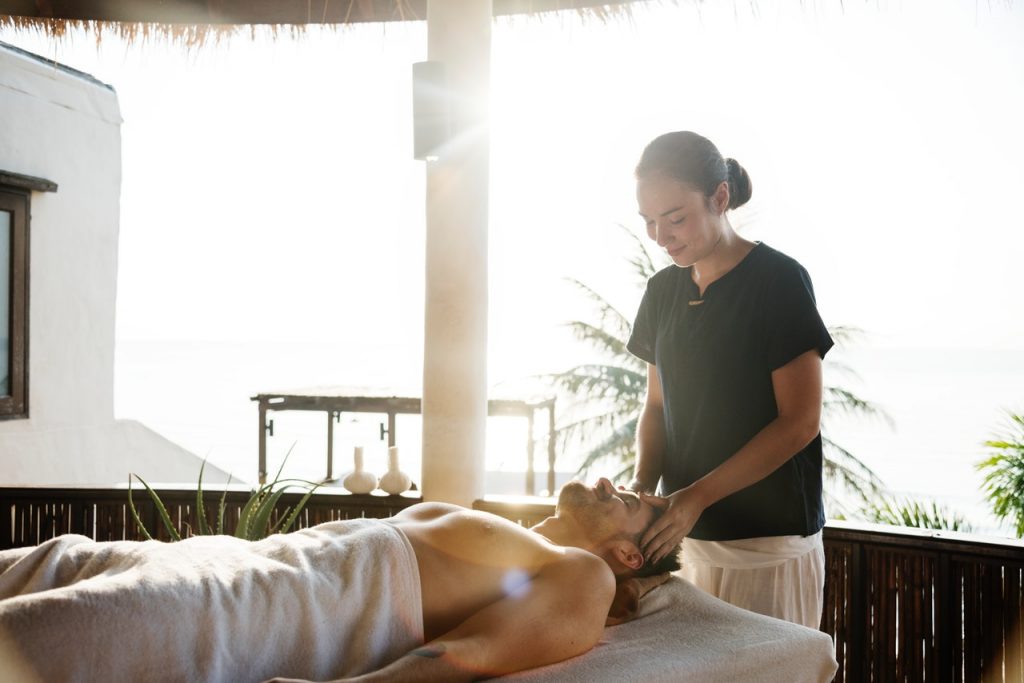 Every successful business is built on 4 pillars: land, labour, capital and entrepreneurial spirit. While there are many things to consider when starting a new venture, a spa business, according to the International Spa Association (ISPA), holds a special responsibility in dealing with its consumers. 
A spa business should stand on a global mission of devoting its professional services to catering to an individual's overall wellness. Therefore, there are some important points to consider when starting a spa business:
Professional services 
As per the definition, spas are sanctuaries dedicated to providing professional services to customers with one aim: aiding them in attaining a holistic balance of the body, mind and spirit. Only then can optimum wellness be achieved. When planning your business, start off by deciding on the specific professional services you will provide, such as: 
Massage

Skincare

Body treatments
NOTE: For a business to be considered a spa, according to IPSA, it should offer at least two of these.
Passion
After understanding what your spa is truly for, you, as an entrepreneur, should commit to giving the best possible experience to the customer. Every step of the customer experience should be considered, from welcoming the client, to the facilities to be used and considering the services you offer. Therefore, before opening a spa business, make sure that you don't just choose the services you think your spa should have; select your specialty. It's better to have a few services that you are an expert in rather than offer a wide range of services but achieving only 50% of customer satisfaction 
Once you've done this, set your plans in motion. Register your business and get the proper licenses required to operate.
Satisfying the 4 Pillars simultaneously
Land

– Land or location will likely take up a large percentage of your initial capital. Do some research on the area you are planning to open the business in. For example, in the city, surrounded with a lot of offices, could be a great location as many workers will take some time out for a mani/pedi or may need a quick blow dry for an event or gala. Likewise, if you are near a church or

a romantic wedding venue

, there will be opportunities for event-specific services.

Labor

– It's quite hard to find partners or workers that share your own passion and dedication. Moreover, it's even more difficult to find those that you can wholeheartedly trust. For this reason, you have to establish the culture of your working place from the beginning. It should be a place where they feel important and taken care of. Insurance, good wage rate and equal opportunities for a raise or a promotion are all important things to consider. This way, the thought of quitting (and possibly taking half of your clients with them) won't come across their minds.

Capital

– Everything that you decide comes down to how much capital you are going to need. Remember that if the budget begins to get tight, chances are that you may need to tweak some of your initial plans. Take note of the overall initial costs so that you know how much money you need to make once running to cover these. It is also important to understand your fixed costs and try to keep variable costs to a minimum. If you are not familiar with or good at accounting and bookkeeping, make sure you give an allowance in your budget to get a professional in to help you with these areas. This will likely save you time and money further down the track.

Entrepreneurial Spirit

– While your 'business hat' should be on at all times; you will need to keep your 'creative hat' nearby as well. When budget limits restrict your initial plans, tweak it. Understand your client base. If your spa is located in the city, make your specialized services available for a wide range of customers, as this will maximise the amount of revenue you can generate. It is a good idea to provide private rooms for services like a manicure or a foot spa for people who value their privacy. Also, you may want to consider having services like a masseuse that can travel to office buildings and generate income on-the-go, while still promoting your main spa. If you are planning on creating a luxury brand or

starting a luxury day spa

, make sure you use high-quality products that would leave your clients wanting more. 
While there will be plenty of responsibilities on your shoulders as an entrepreneur, these jobs become easier when you love what you do. As you develop your spa business, it's important to truly understand why you are doing it, because this will be the main motivator in tough times. You will find yourself coming back to this time and again.
Once you've established these four steps, you're ready to go!
Customer Satisfaction 
Where you are located, what you offer and how you consider customer feedback is how you build a strong customer base. Be ready to adapt and change to meet your customers' needs, as these may end up being different from your initial assumptions.
Repeat steps 1-4 until your milestone is reached.
This is how you will generate profit after recovering your initial outlay of capital. When you and your partners are convinced that you are ready to expand or add some services, go for it. Use the learnings from other parts of the business to improve your planning processes and to achieve a high level of customer satisfaction. Following step 1-4 will ensure you follow the necessary steps to evaluate your business and find out what works for you.