How to design a stylish café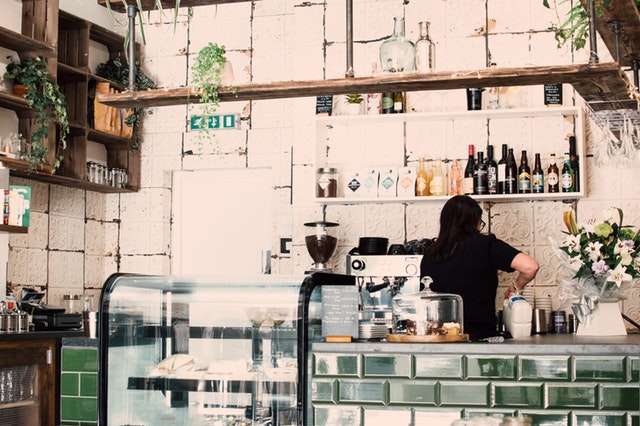 Did you know a café is one of the most simple startups that you can attempt? They aren't easy to run, but they are straight forward to start with. If you have a poor design for you café, then life is going to be sucked right out of it along with the profits and money sitting in your wallet.

What you want to do is go with a unique and stylish café design to try and give your business the best chance to succeed and make a profit. Come up with an exciting and attractive entrance to the café. One way to get that is to get a lasting and stylish pavement.

Truth is cafés are ubiquitous; check out these designing tips to ensure yours stands out:

Visit other cafes

This is an essential step to take and the very first one you should consider. Go for a look around the local area and find the cafes that are booming and ones that look a bit empty. Try the food, drink the coffee, take note of how the staff work and how the layout is designed. Just by seeing how busy the café is will give you an idea on if their business model is not working so well or whether it seems to be the best there is.

Figuring out the customers

Once you know exactly what you want, you need to start working the customers out. Look around the area and work out where the local business is going to come from. Are you going to mostly get tradies in if you are in an industrial area? Perhaps you are right across the road from a primary school so you may need lunches for the teachers. Finding out who your customer base is going to be is a way you can work around what you need and limit your wastage. The decor and design must also be functional, not just pretty. If a space is not functional it will turn customers away and slow productivity.
Time to think differently

It is ok to take some inspiration from neighbouring cafes but don't copy them. Take ideas from them, but improve on them or change them up. Offer the customers in your area something that they can work with. If yours is the same as the old café they were going to, then they will stick with what they are familiar with and continue to go there, leaving you with an empty café.

Use plenty of greenery

Plants have a way of making a space look inviting. If you are on a budget, don't stress as plants are quite affordable and are well worth the investment. The plants will make your space look charming and cosy.

Using unusual colour combinations

It is often advisable to pick out neutral colours for spaces. When it comes to commercial design, you have plenty of other colour options to play around with. People don't tend to stay longer than two hours in a café, so they aren't going to become irritated too quickly. If you go for an unusual colour combination, then your café is going to be remembered. Go with colours that are still easy to look at though; otherwise, it might have the opposite effect.

Designing a café is fun and exciting. If you find yourself running low on inspiration, you can check out places like Pinterest. Pinterest has some great unusual café designs that you may be able to recreate into something bigger and better. Café interior design is one of the most crucial elements to inviting customers in and intriguing passers by.